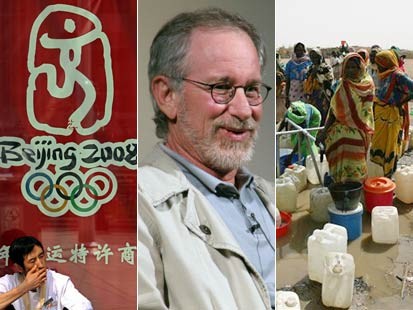 Rumours first broken by ABC News a couple of days ago that Hollywood film director Steven Spielberg is threatening to quit as artistic director of next year's Olympics have now been confirmed, although no final decision has yet been taken.

Director of the Oscar-winning film Schindler's List and founder of the Shoah Foundation, which records the testimony of survivors of the holocaust, Spielberg has been working for several months to develop the opening ceremony for the Beijing Games but has been accused of complicity by human rights activists concerned about China's involvement in the Darfur crisis.

China is coming under increasing pressure to improve its human rights situation and to review its economic support of the military regime in Sudan ahead of next year's Olympic Games.